Built-in wine maturing  /  Number of bottles : 7


The smallest exclusive compressor wine cabinet. Its elegant appearance, black, inox or white, stainless steel handled door make it especially representative in modern kitchens. Bottles lay on wooden shelves. This model is proposed to be built-in under counter with one temperature zone.
Equipped with 6 sliding wooden shelves and a blue LED light. Guarantee 2 years. Class A.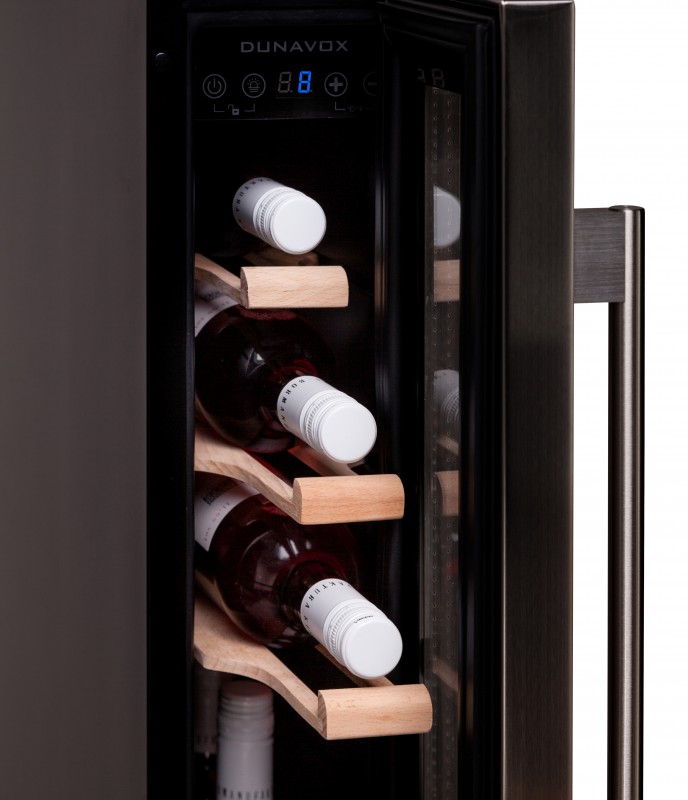 Dimensions :
Height : 87 cm
Width : 14.8 cm
Depth : 52.5 cm