Built-in wine maturing cabinet /  Number of bottles : 19



Under-counter wine cabinet, black or inox, with one temperature zone. Storage capacity 19 bottles 0.75 l, glass door with stainless steel handle and frame.
Wine cabinet equipped with 5 sliding wooden shelves and a LED light. 2 years warranty. Class A.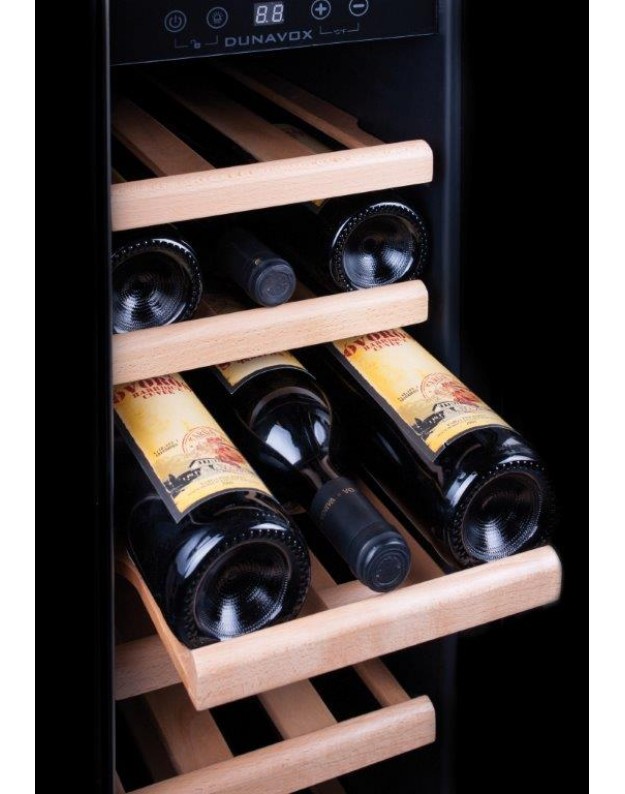 Dimensions :
Height : 82 cm
Width : 29.5 cm
Depth : 57 cm