Built-in wine serving cabinet  /  Number of bottles : 17


Built-in wine cabinet, black (DB), inox (DSS) or white (DW) with two temperature zones separately adjustable between +5°C and +20°C. Storage capacity 17 bottles 0.75 l, glass door with frame and handle in stainless steel. Bottles lay on wooden shelves. This model is proposed to be built in under counter.
Wine cabinet equipped with 5 sliding wooden shelves and a blue LED light. 2 years warranty. Class A.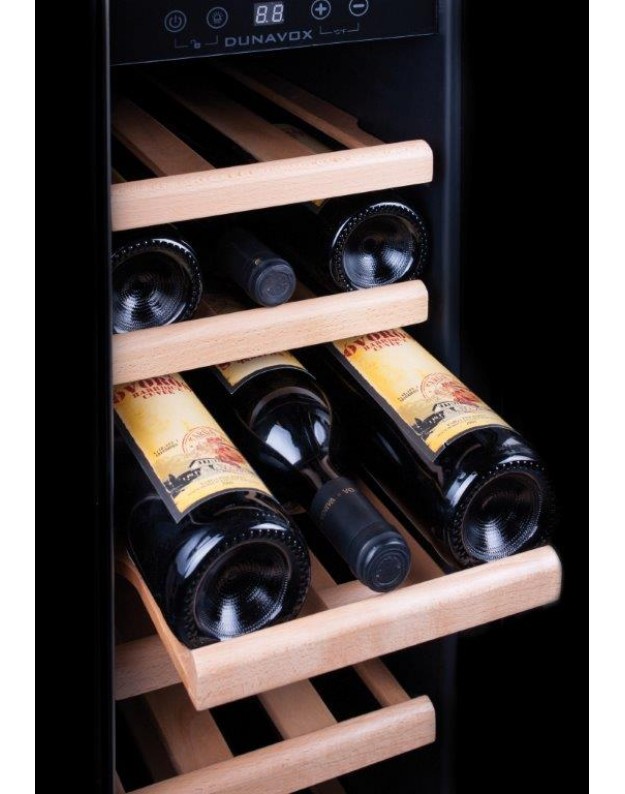 Dimensions :
Height : 82 cm
Width : 29.5 cm
Depth : 57 cm